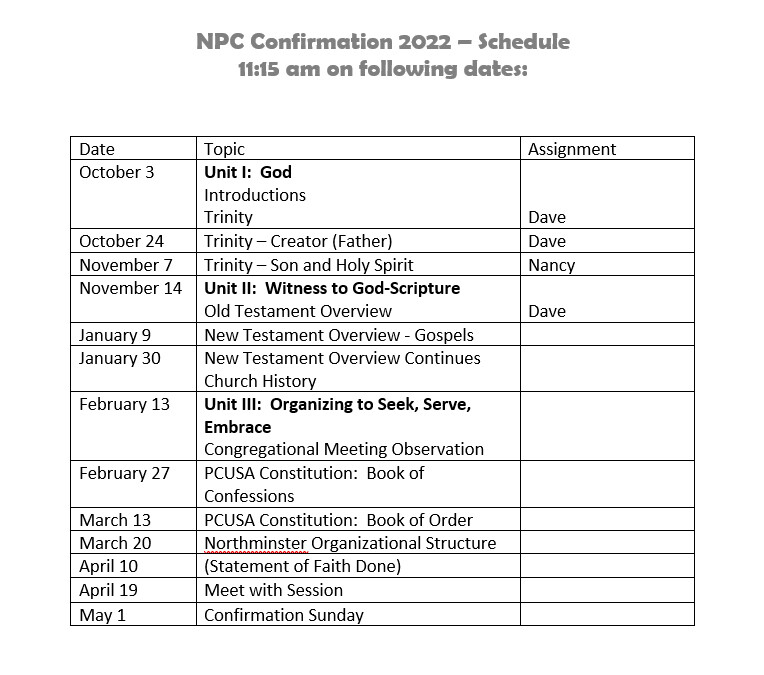 Confirmation
Confirmation will be offered for students currently in 6th, 7th, and 8th grades. Confirmation is an opportunity to learn more about faith, to explore what we believe and how to live out those beliefs in the world. With the support of pastoral staff and church mentors, each student will create their own faith statement and, at the conclusion of the class, may choose for themselves if they would like to join the church.

There will be an orientation meeting held on Wednesday, August 25, 2021 at 6:00 p.m. in the Youth Room for interested youth and parents. Confirmation classes begin this fall and schedule will be available at the orientation meeting in August.

Those who choose to join the church will be confirmed on Sunday, May 1, 2022, in Worship.

Questions about Confirmation? Contact Nancy Fortenberry.