Northminster supports the Umoja Partnership
"Umoja" means unity in Kiswahili and we build our programs upon a
foundation of people who have come together from different faith communities and different cultures to respond to the urgent needs of some of the most vulnerable children in the world. The Umoja Project has developed a compassionate and comprehensive network of care to respond to the needs of orphaned an vulnerable children in Chulaimbo, Kenya, ensuring that they stay in school and perform to the best of their ability. Umoja provides uniforms, blankets, safe homes, food, school tuition, lamps to study, menstrual products, and empowerment programs.
In the Umoja Partnership project area, socioeconomic and demographic factors create needs for children different than what we experience in most areas of the United States.
· At least 20% of the school-aged children have lost one or both parents to HIV/AIDS and other diseases. When the Umoja Project started, it was reported that up to 50% of the student population were orphans.
· Most of the families we serve are involved in subsistence farming, which can be severely impacted by weather and environmental conditions such as drought, flooding, locusts and other infestations.
· The average income is $1.50 USD a day, earned by doing "casual jobs" that are not continuous employment: digging a garden, helping harvest, breaking rocks for gravel, digging sand. Families often struggle to obtain basic necessities.
· Access to education up to secondary school (what we call high school in the US) is just now becoming a goal of the Kenyan government; however, many children are unable to continue their education past primary school because they must help earn so that the family members can eat.
· Access to healthcare is rising in importance in Kenya; however, our students and their families have limited ability to access proper healthcare.



Pastor Teri's Central American Trip
(February 2020)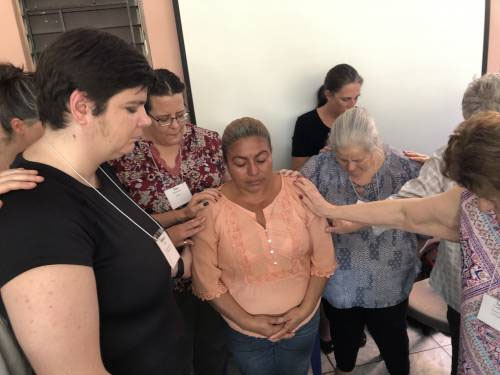 Teri Thomas was part of a group who traveled to Central America in the past two weeks with the Presbyterian Peacemaking Program. Read the full article, here.


2019 Mission Team Projects
To learn more about these opportunities or to get involved with Northminster Mission projects, contact Mission Team Chair Andy Longo.



Westminster Neighborhood Services
(Photo, below.) Lead Youth Services Program Assistant, Jeff Allen, and Volunteer Coordinator, Azaria Brown, receiving NPC's check to Westminster Neighborhood Services. Their mission is to support/empower at-risk children/families on the eastside. More at westmin.org.



Habitat for Humanity
On Saturday, August17th, our intrepid Northminster volunteers, numbering a baker's dozen (13), volunteered some sweat equity in the Habitat-Thrivent Faith home build. (See photo, below.) There was caulking beaded to seal up cracks. There was siding installed. And there was nailing to secure a home for the Ojulu family, refugees from Ethiopia. Even though this day was cut short due to weather warnings, NPC's leader, Bo Walker, aptly expressed the feelings of all: "I'm thankful for all of our participants."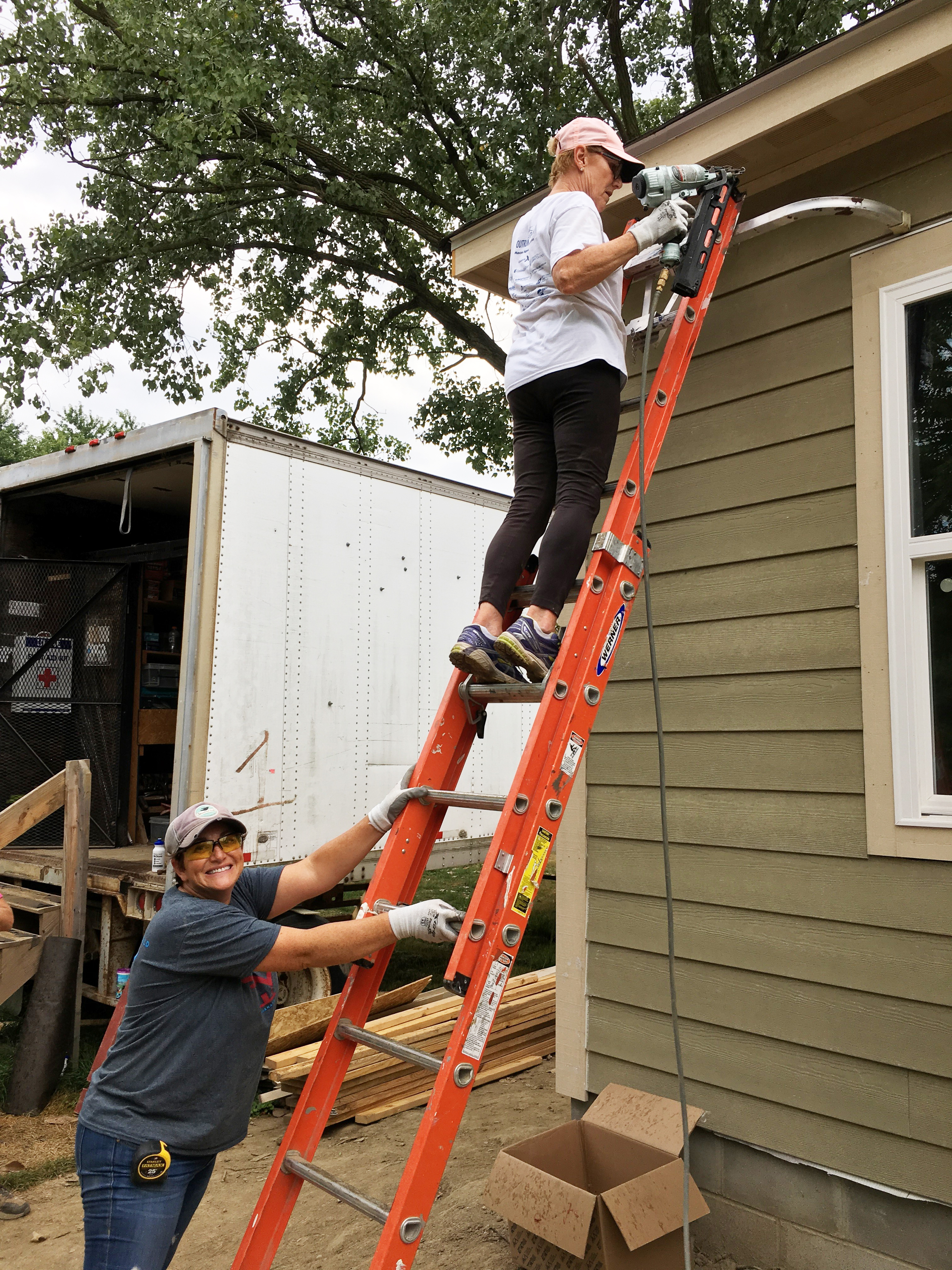 A Fair Shot for All Children
At least ten Northminster members joined over three hundred other people of faith at Noblesville United Methodist Church on August 22 for A Fair Shot for All Children (see photo, below), sponsored by the Indiana Regional Chapter of Bread for the World. Focusing on how hunger can impact children throughout their lives, the event brought speakers on nutrition and infant mortality, good nutrition and academic success, and food insecurity on college campuses. 36 cities and towns were represented, not including those who came from Hamilton and Marion counties.
The more we know about hunger, the more we can find ways to get food to those who need it. Thank you to everyone who attended this event and to all those who continue to urge our legislators to support social justice hunger issues.



Gleaners
Mission team members John and Brenda Reed delivered Northminster's check to Gleaners Food Bank (photo below) on Friday, August 16th as the food bank prepared for another anniversary. They met with Peter Erotas, Manager of Community & Corporate Engagement, who gave the Reeds a tour of the facility and where all the volunteers work to assembly various projects. Gleaners volunteers total more than 17,000, giving almost 100,000 hours to the food bank. In 2018, Gleaners distributed 28 million meals to hungry Hoosiers, including 95,380 children, 35,127 senior citizens and 61,358 veterans.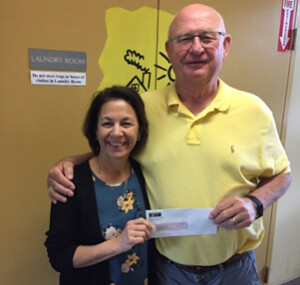 Above: Mission Team member Jerry Gray, presenting NPC check to Dayspring Development Coordinator, Cheryl Herzog.




Above: Mission Team member, Tom Stayton, presents a check to Suzy Pierce, Executive Director of Craine House.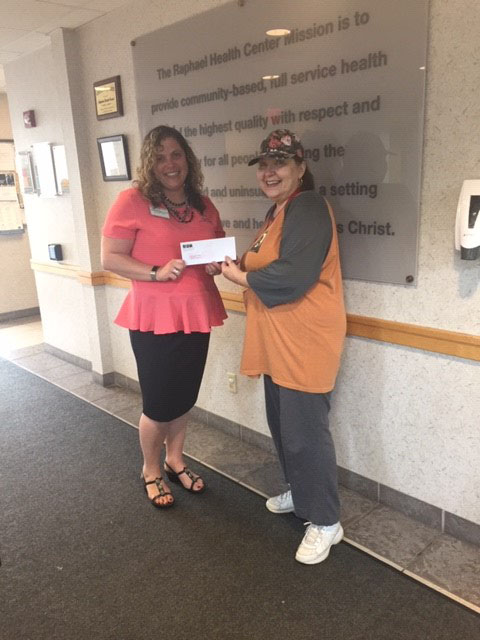 Above: the presentation of a Mission Team check to the Raphael Health Center, 34th & Central. Raphael is a full-service, community-based health center situated in Indianapolis' Mid-Town. Pictured are (left) Raphael Development Director, Victoria Petersen Elia, receiving check from Mission Team member, Carrie Savage-Zimmerman (right).